Events
The events calendar is your source for campus performances, activities, and more — from New Student Days to Commencement—that make Drexel a unique and exciting community.
Happening Soon at Drexel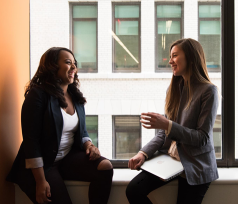 October 3, 2023
10:00 — 11:30 AM
Webinar - see reminder for Zoom link
Holding performance conversations with professional staff members is a central part of a manager's role. However, not all managers have the skills to make those conversations effective. In this session, we will explore practices that can make a performance conversation much more effective, caring, and future-focused. You'll learn tools for providing feedback, celebrating accomplishments, and more.

October 3, 2023
12:00 — 1:00 PM
Zoom; please register in Career Pathway to receive the Zoom link
Department Events
Have a Drexel event you want to promote? Public submission forms are available for department events.
Visits & Tours
Whether you're an incoming first-year or transfer student, we offer a variety of options to fit your schedule.