Events
The events calendar is your source for campus performances, activities, and more — from New Student Days to Commencement—that make Drexel a unique and exciting community.
Happening Soon at Drexel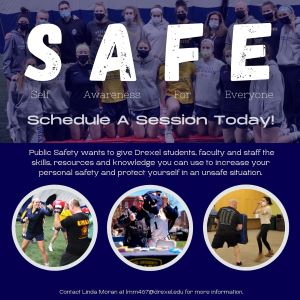 December 3, 2022
9:00 AM — 1:30 PM
Drexel Public Safety
Instructors are comprised of a group of personnel from different parts of the University, including the police department, public safety, and other departments. They undergo a rigorous training course with emphasis on learning the techniques taught in this class. Most of the techniques were influenced by several forms of martial arts such as: Tang Soo Do, Muay Thai and Jiu Jitsu, with emphasis on gross motor-skill movements.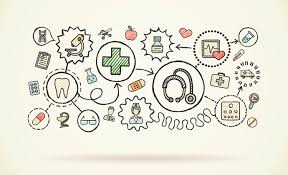 December 6, 2022
12:00 — 1:00 PM
Zoom; please register in Career Pathway to receive the Zoom link
Department Events
Have a Drexel event you want to promote? Public submission forms are available for department events.
Visits & Tours
Whether you're an incoming first-year or transfer student, we offer a variety of options to fit your schedule.