Events
The events calendar is your source for campus performances, activities, and more — from New Student Days to Commencement—that make Drexel a unique and exciting community.
Happening Soon at Drexel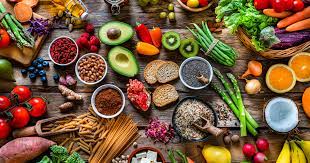 February 7, 2023
12:00 — 1:00 PM
Zoom; please register in Career Pathway to receive the Zoom link
Plant-based foods are becoming increasingly popular, but why? Research has shown that a higher consumption of plant-based foods may reduce the development of many chronic diseases such as heart disease, diabetes, and metabolic syndrome. Join Kaitlin Poillon, MS, RDN, LDN during National Heart Month as she discusses the importance of incorporating plant-based foods into your diet to reduce the risk of chronic disease.

February 10, 2023
12:00 — 4:00 PM
Virtual Event (Please register via link)
Department Events
Have a Drexel event you want to promote? Public submission forms are available for department events.
Visits & Tours
Whether you're an incoming first-year or transfer student, we offer a variety of options to fit your schedule.